Kentucky Nonprofit Leadership Forum
Lexington Convention Center
The Forum is held at Lexington Convention Center, 430 W. Vine St., Lexington, KY 40507. Discounted overnight accommodations may be available at the Hyatt Regency Lexington adjacent to the Convention Center.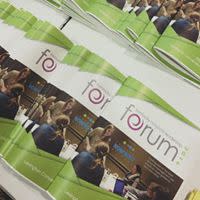 The Kentucky Nonprofit Leadership Forum is YOUR source for the latest nonprofit management best practices, guidance and networking. The only statewide gathering of nonprofit leaders provides you with an opportunity to gain the skills and information you need to effectively lead your organization and serve your community. With informative speakers, interactive sessions, networking opportunities and awards celebrating our sector and its leaders, the Kentucky Nonprofit Leadership Forum is the sector's can't-miss event!
Hear from experts on issues affecting your organization's work,
Learn about the latest trends in nonprofit management best practices,
Gain new insight on issues facing the nonprofit sector,
Connect with nonprofit professionals from across Kentucky,
Visit with nonprofit consultants for FREE, 20-minute consultations with our

Ask-an-Expert Opportunity

, (scheduling opens soon) and
Discover products and services that can improve your organization's effectiveness and save you time and money.
Videos
Join us to celebrate the sector at our Member Luncheon on 10/29 and our Awards Luncheon on 10/30.
Gallery
Forum Exhibitors
Meet vendors who provide services to nonprofit organizations in Kentucky
Nonprofit Awards Luncheon
Attend our fantastic Awards Lunch!
Forum Agenda
There is always a lot to learn, wonderful speakers - and plenty of sessions to chose from.
Save the date
See you soon!
Come Learn!
Sessions for everyone in your organization.
Event Contact:
Kentucky Nonprofit Network
Contact Organization:
Kentucky Nonprofit Network
Contact Description:
Members and Potential Members of Kentucky Nonprofit Network are welcome to attend the Kentucky Nonprofit Leadership Forum. For more information contact: emailus@kynonprofits.org.