Get Started Here: I'm interested in KNN's Best Practices Partnership
Tuesday, January 1, 2030 (8:00 AM - 8:00 AM) (EST)
Description
INTEREST FORM - Tell me more about KNN's Nonprofit Best Practices Partnership!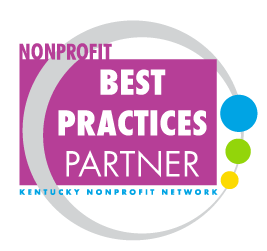 If your organization is using the Principles & Practices resources (or plans to), is a KNN member (or would like to join) and is committed to promoting and implementing nonprofit management recommended practices that encourage efficient, effective and ethical operations, you should participate as a Nonprofit Best Practices Partner!
Step 1: Let us hear from you! If you are interested, please continue to complete this quick interest form with key contact information (for new Partners only).

Step 2: Complete the application. If you are a completing a new Partner application, are adding to an existing Partner application or are returning as a Partner, click here to share and upload needed information. Click here to download a PDF preview of the application questions. While the online application doesn't save your information, you can revisit this link to upload items as many times as needed. KNN will work with all Partners to complete any needed aspects of the application process.

Step 3: Share your new Best Practices Partnership status - tell the world about your organization's work to be good stewards of investments in your mission! You will receive you Partner logo and be featured a special directory on KNN's website.

Step 4: Continue using the Principles & Practices tools to strengthen your organization. You'll renew your Best Practices Partnership commitment annually.

Not a current Kentucky Nonprofit Network member? Join online today and take full advantage of all Principles & Practices resources, including the Best Practices Partnership program!

Have questions? Watch our quick webinar recording outlining the Principles & Practices for Nonprofit Excellence in Kentucky resources.

Click to see the Best Practices Partner Directory!
Please note: Any organization may download the application materials. However, only current members of Kentucky Nonprofit Network may participate in the Best Practices Partnership. Potential Members - join online today!
Images
Tuesday, January 1, 2030 (8:00 AM - 8:00 AM) (EST)