Blue & Co., LLC
Categories
Accounting & Financial Services
About
At Blue & Co., we all have something in common. We didn't get into this field because we love numbers and spreadsheets - although we definitely do - we got into this field because we love helping others! We're driven by the impact that our work can have on our teammates, our clients, and our community. It's our mission to learn about what keeps you up at night and find ways to give you peace of mind. Because for us, it's all about your success. The non-profit industry makes up a significant portion of our practice. Some of the services we provide include the following:
Attestation Services (audits, reviews and other agreed-upon procedures)
Tax Filing and Consulting
Peer Analysis and Best Practices
Retirement Plan Consulting
Bookkeeping and reconciliation services
Consulting on new accounting standards
Development of profit plans and budgets
Blue & Co. is a regional CPA firm with 10 different offices in 3 different states. We're a firm that because of our size are able to provide you with the service and attention that you deserve. At the same time, the size of our organization gives you access to the experts that big firms can provide.
Visit our website or contact us today!
Our Kentucky offices are listed below:
859-253-1100
250 West Main Street
Suite 2900
Lexington, KY 40507
502-992-3500
2650 Eastpoint Parkway
Suite 100
Louisville, KY 40223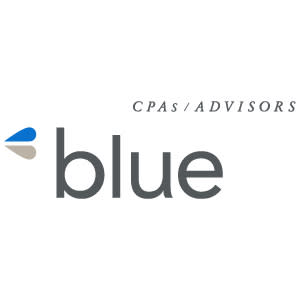 Images