Kentucky Nonprofit Network Office
*KNN Prescription Savings Card | KNN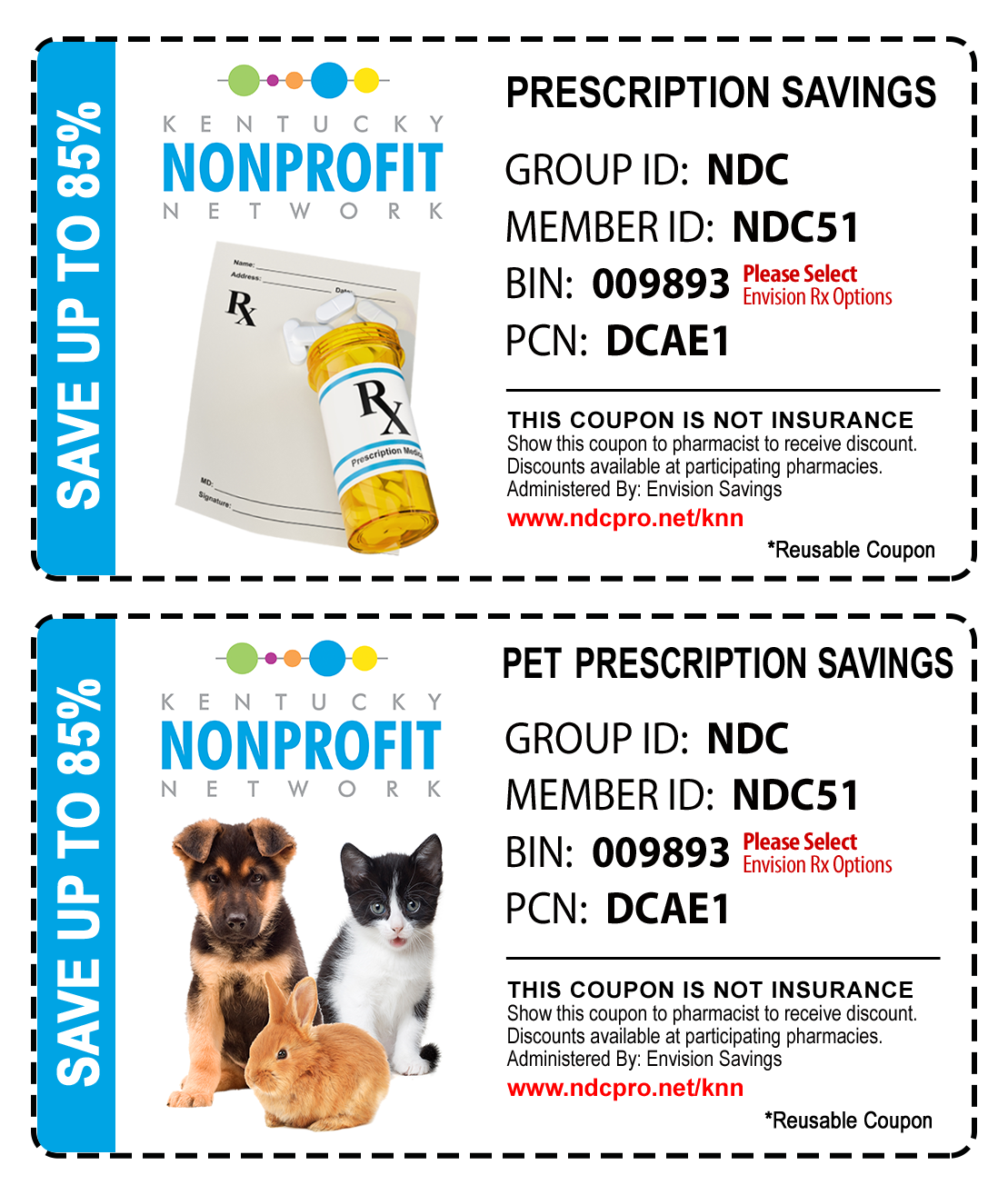 ---
Click Here to Print and Download Your Prescription Savings Card

Save up to 85% on your prescriptions and your pet prescriptions filled at a pharmacy with KNN's Prescription Savings Card. No registration required and it's a great way to save AND invest in KNN's mission to advance Kentucky's nonprofit sector. Simply download the coupon to your mobile device or print it and start saving! The best part - your family, friends, employees, volunteers, donors and constituents can use it too. Share the savings with everyone you know!
*If your nonprofit has direct access to a significant number of individuals struggling with prescription costs, you may be eligible to work with KNN's partners on your own co-branded Rx Discount Coupon. Click here to share additional information.
---
Gallery